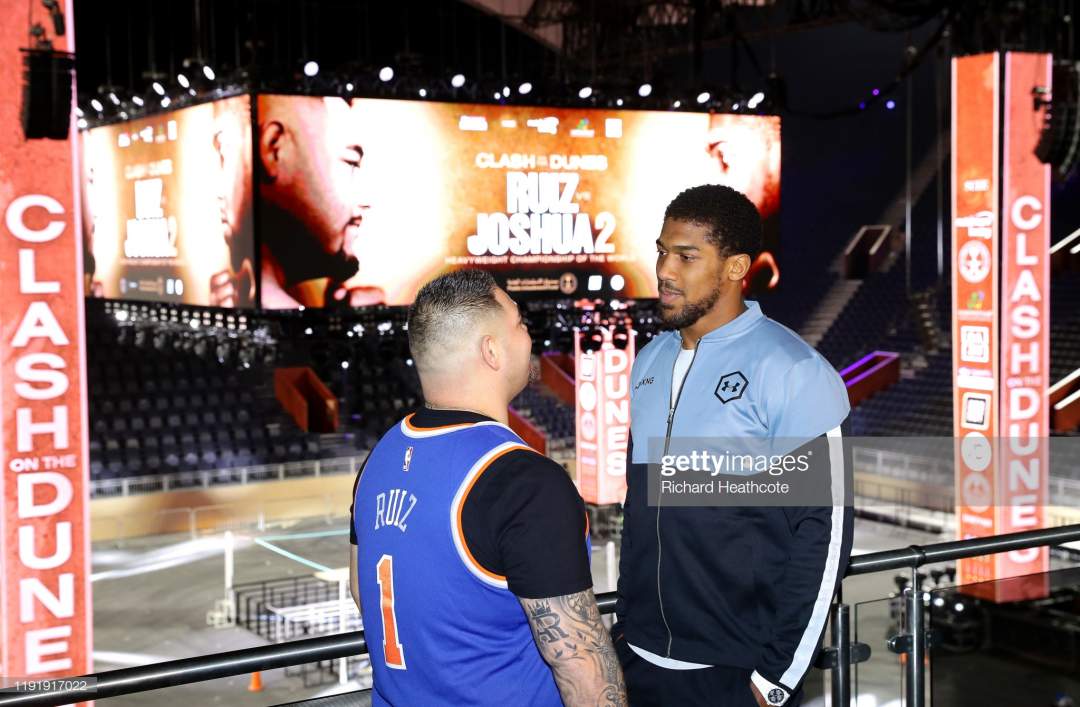 British-born boxer of Nigerian descent Anthony Joshua has insisted that he won't celebrate if he beats Andy Ruiz in their Saudi Arabia rematch this weekend.
The 30-year-old will be hoping to reclaim all four belts he lost when he was beaten by the Mexican-American in June.
Joshua added that winning this weekend does not call for celebration, saying it is time to evaluate and move on to the next challenge.
The boxer insisted that he is confident going into the match despite losing their first fight in the United States in June.
"There's no fear in my heart, there's no fear in my mind, I am just looking forward to this day and I am confident. Joshua said.
He added that: "It's not a time to celebrate, it's time to keep that challenging mindset and move onto the next target'
Joshua has been preparing hard for this fight having shed a lot of weight in a bid to reclaim his glory, but his opponent is not leaving anything to chance.
"I've been boxing for a while now," Joshua said at Wednesday's press conference.
"When I came into boxing, I didn't really come to take part; I came to take over. I came full force and fully committed. The focus has always been there, but I never had a chance to reflect because it was just like (fighting for) the European championships, the world championships, the Olympic championships, the British championships – boom, boom, boom. I'm not here to put on a show – I'm just here to win."
The titleholder has also reduced his size probably for easy movement in the ring while he hopes to retain the titles.