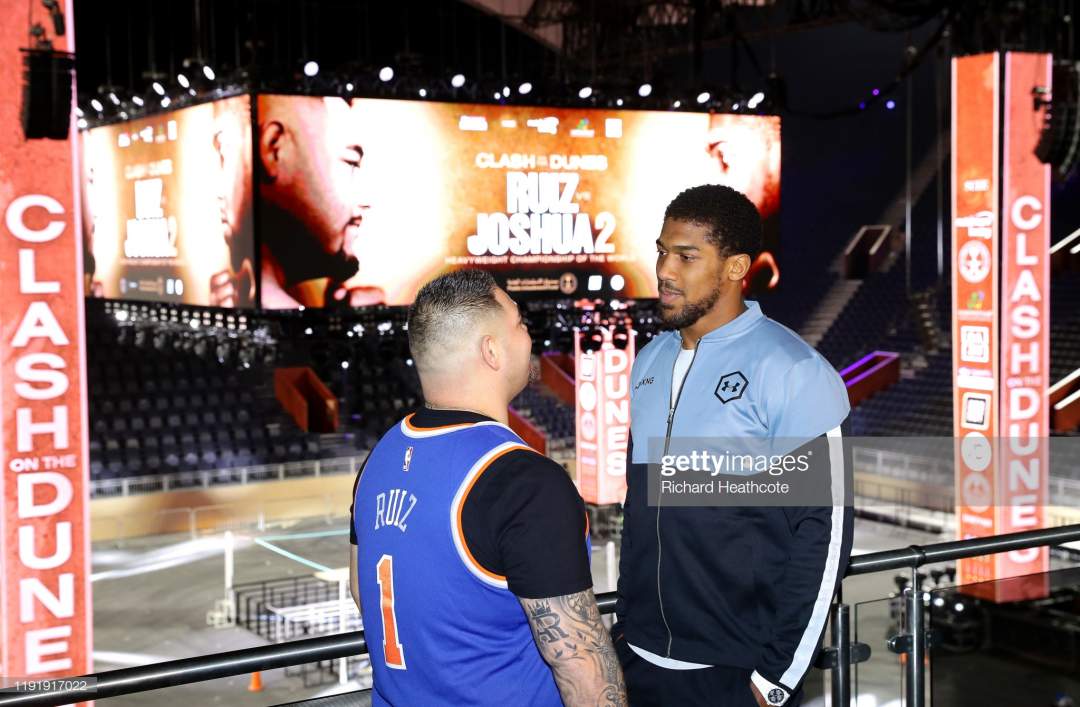 Anthony Joshua has revealed how he was treated by his friend after suffering a shocking loss to Andy Ruiz back in June at Madison Park in New York.
The British-Nigerian born boxer was handed his first professional boxing career defeat by the Mexican, thus deposed of his heavyweight championship.
Ruiz floored Joshua four times before cutting him off the ring with a seventh round knock-out which he later described as a "punch from God."
Ahead of the second showdown to hold in Saudi Arabia on December 7, the 30-year-old boxer said his friends told him he messed up for failing to beat the chubby Mexican champ.
Joshua, who expressed confidence in winning the rematch, said the defeat demoralized his ego because it was unexpected.
"My close friends, they're friends for friends, they're not really boxing people so they don't worry about boxing," he said.
"Some people are realists, you f***ed up man, you've gotta get back in the gym. I rate them people because they're straight up to me.
"Some people. they respect me outside of boxing, they know me outside of boxing and they make sure I'm OK as a person," the 30-year-old heavyweight star submitted.
The rematch which will hold on Saturday is adjudged Joshua's greatest test as a boxer.